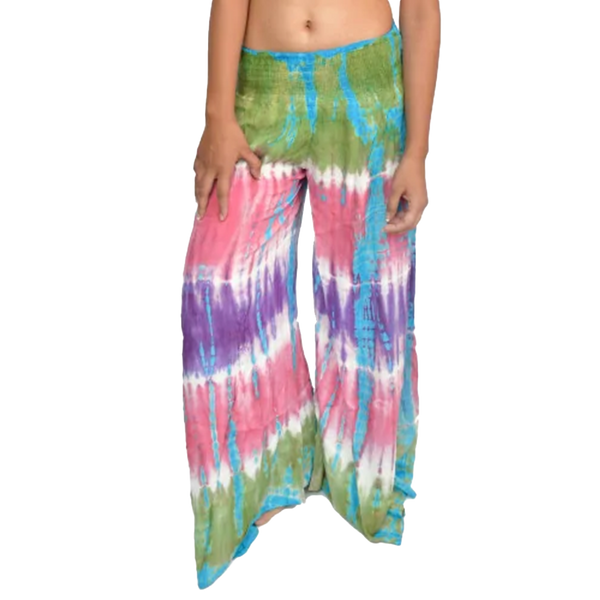 Tie dye Stretchable Palazzo Pants
Category: tie dye palazzo pants
Style: Hippie tie dye pants
Color: Assorted Colors
Measurement (approx.):
Waist:  22-46" inches (stretchable)
Height: 39" inches
Rise: Waist to crotch is 12" inches
Tie dye Stretchable Palazzo Pants are the perfect way to add a touch of style and color to your wardrobe. These unique pants feature horizontal wide bands in five layers, with vertical tire prints running randomly across the fabric for an eye-catching look. Not only do Tie Dye Stretchable Palazzo Pants look amazing, they're also incredibly comfortable - their loose fit gives you plenty of room to move, plus easy breathability on hot days. Whether you wear them for work or play, Tie Dye Stretchable Palazzo Pants will help you establish your signature style. So why not give them a try today? You won't regret it!