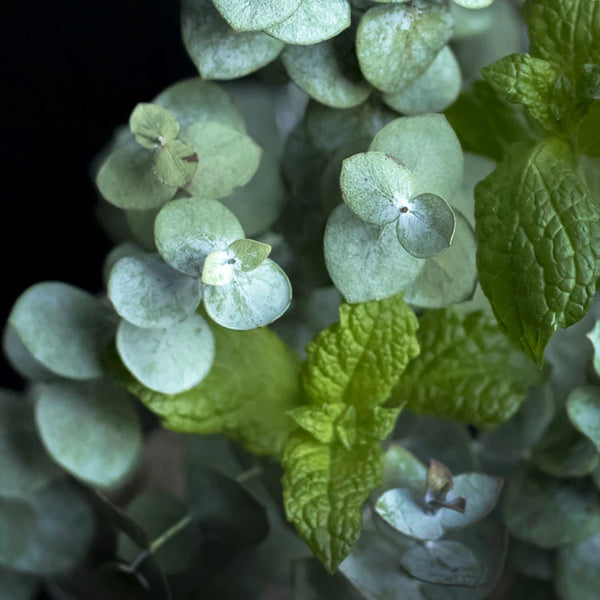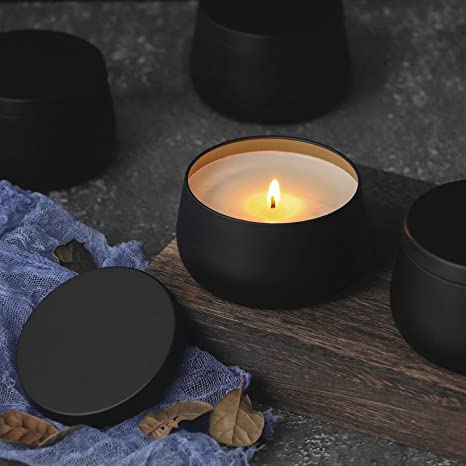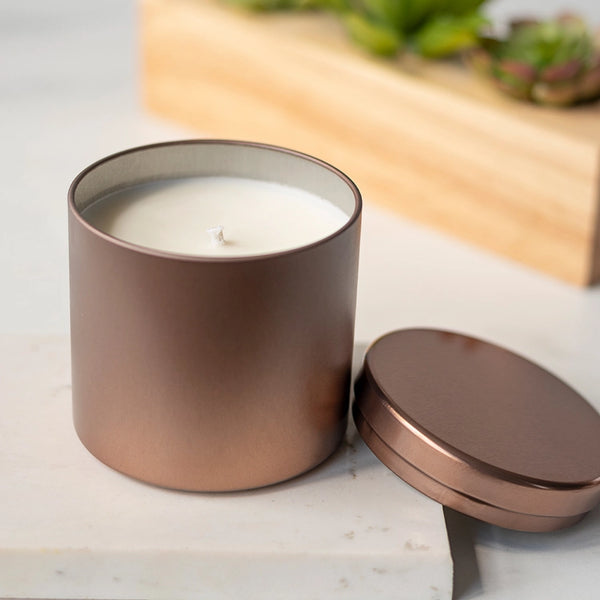 Peppermint and Eucalyptus
Our Peppermint and Eucalyptus candle is the perfect way to bring a little vacation into your home! This candle's blend of sweet peppermint and tingly, earthy eucalyptus will fill any room with an invigorating spa-like scent. Add in some hints of cedarwood for an extra bit of depth, and you've got yourself a candle that'll make your space feel fancy all year round. So take a break from reality without ever leaving the house - light up this candle and let its calming aroma whisk you away!
With Peppermint and Eucalyptus candle, you can be sure that your entranceways, hallways and living rooms will always have an inviting atmosphere.
8oz Candle tin with lid - Black Tin

12oz Candle tin with lid - Bronze Tin