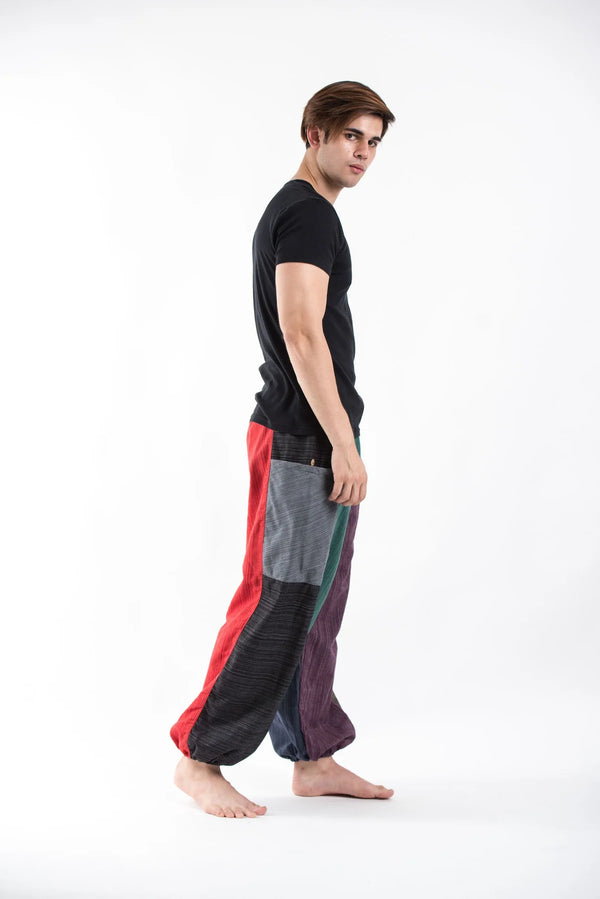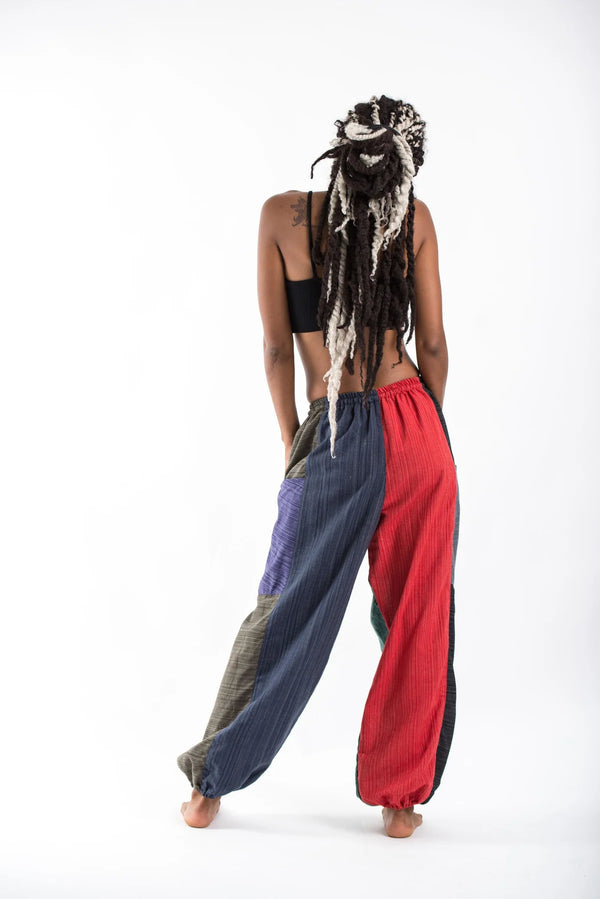 Patchwork Pinstripes Cotton Pants
Most comfortable lounging summer pants made with pin stripe Thai cotton.
The Pinstripes Cotton Pants have elasticated waist and adjustable drawstring. Perfect for many occasions -- lounging, dancing, yoga, and so on

Sizing: One size fits most.

Approx. Measurements:

Waist: 26" - 42"

Hip: up to 52"

Inseam: 28"

Length: 40"