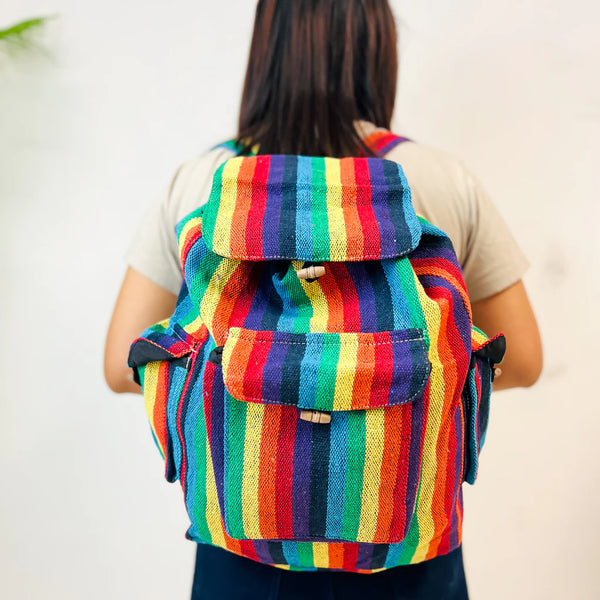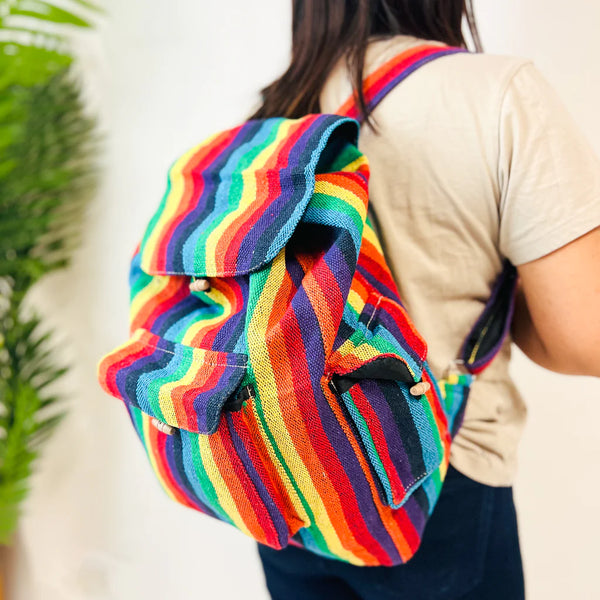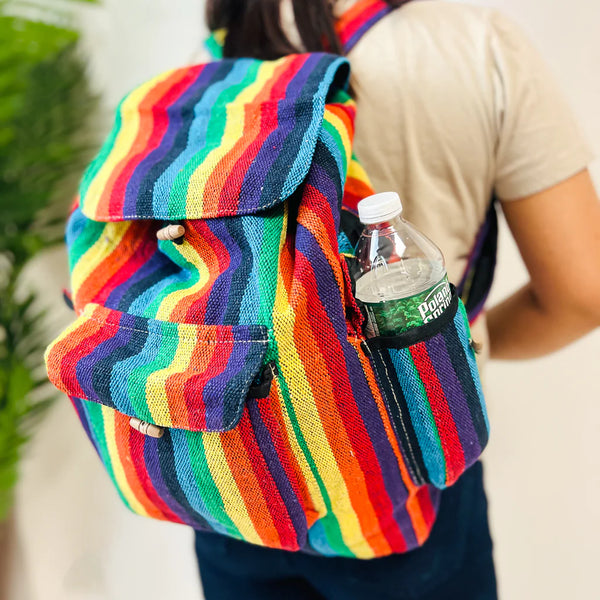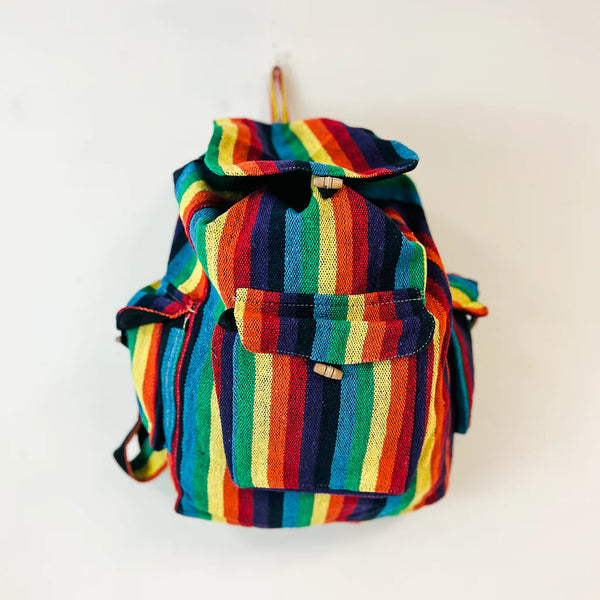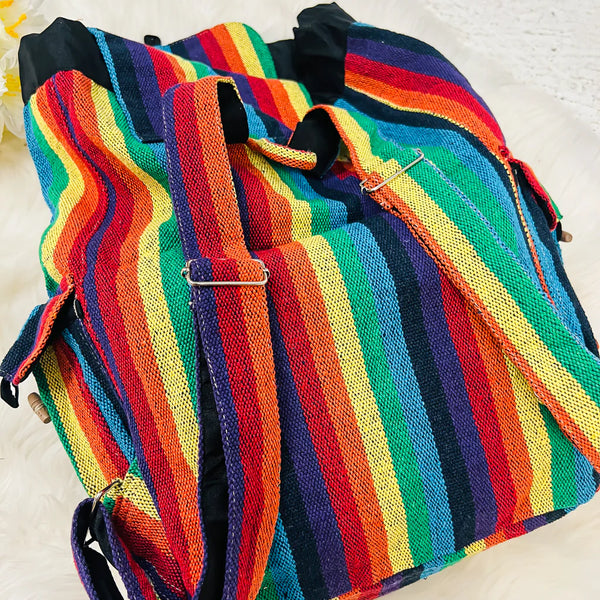 Handmade Rainbow/Pride Unisex Cotton Backpack
Handmade in Nepal
Made with 100%  thick cotton fabric with the inner lining.
Highly Functional and comfortable

This Unisex Bag is Perfect For School, Work, Traveling, Hiking, Mountaineering, Camping, Vacation, or Casual Everyday Use. Perfect To Carry Laptops, Tablets.

Adjustable strap and 20" shoulder drop / It has 35-inch adjustable straps

Length: Approx. 44 cm

Width of base: Approx. 35 cm

This backpack has two pockets on the side and one pocket in the middle.

The main compartment has a flap cover and drawstring.