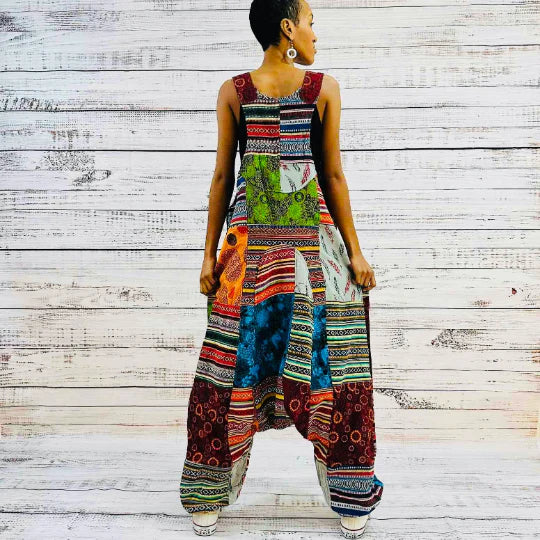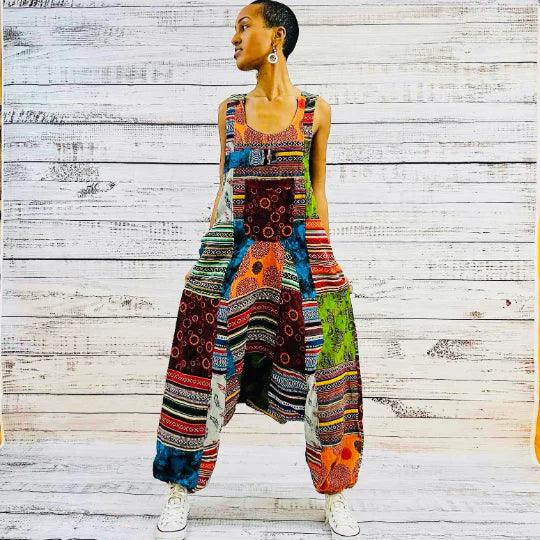 Hand Woven Patchwork Ghere Cotton Overalls
These handmade patchwork ghere cotton overalls are crafted from organic cotton for a comfortable, adjustable fit. They feature two side pockets, a kangaroo pouch at the front, and an adjustable strap. With a total length of 55" and adjustable length from top to longest middle part (47"), these overalls are perfect for any style.
EACH PATCHWORK JUMPSUIT IS UNIQUE AND WILL NOT BE THE SAME AS THE PHOTOS BECAUSE THEY ARE MADE WITH 100% RECYCLED COTTON FABRIC.